For Winter Sports, Water Parks, & Airports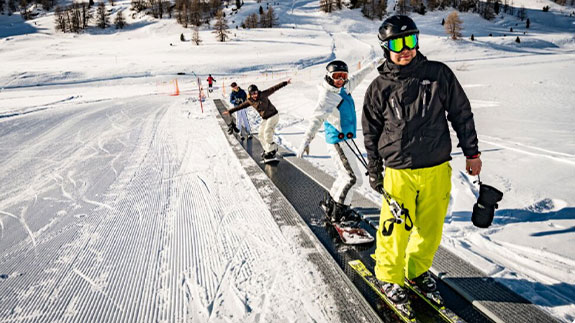 Planet Mover carpets move skiers, snowboarders, tubers, and spectators quickly and easily up the hill. Faster than other carpet lift system on the market, the Planet Mover safely transports riders to the top of the hill or across the ski resort property.
Chairlift Loading
Conveyors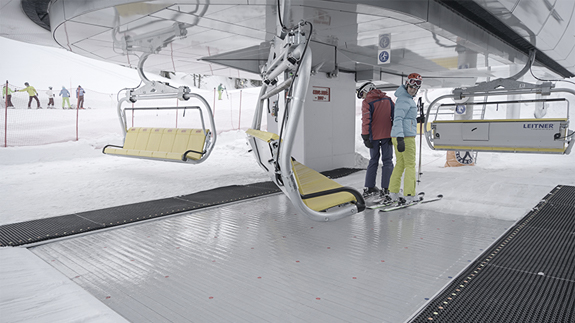 Planet Mover chairlift loading conveyors smooth the transition for riders onto the chairlift by allowing riders to get in position on the conveyor prior to loading. This conveyor speeds up the overall chairlift ride to the top of the hill by preventing chairlift loading accidents and reducing stoppages.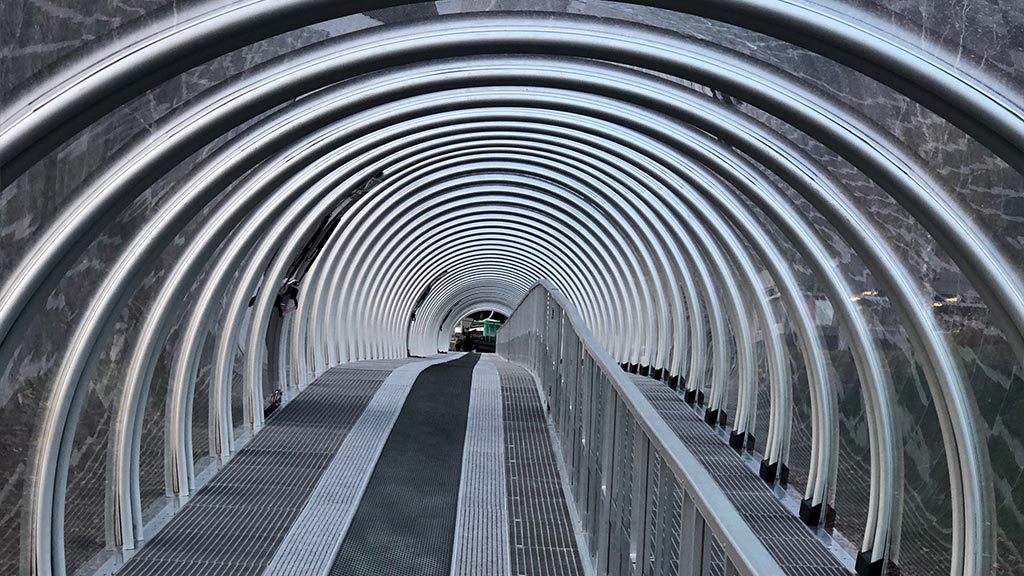 With a roomy interior for maximum comfort, the best adjustable solution for any carpet width is the Planet Mover Carpet Cover. The tunnel allows for riders to have a 360° all around view. It's patented design is easily installed and has been tested in extreme weather conditions for full rider and carpet.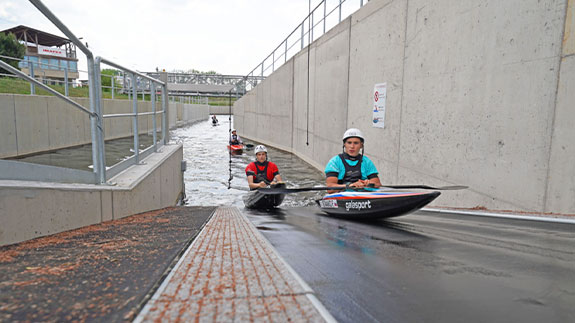 Planet Mover Water Conveyor Belt allows canoes and rafts to transported upstream with ease. From water parks, to high level athletics, the water conveyor belt eliminates the need to a strenuous climb.